check our wheels!
SV4532 (45 meters)
SV5536 (55 meters)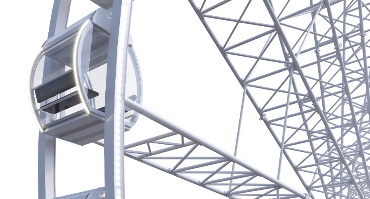 SV8048 (80 meters)
Giant Wheel project development
More then ``just`` wheels
Giant Wheels used to be attractions just on festivals and funfairs but now they became state of the art leisure features in well know cities all across the globe, attracting million of visitors each year. Think about the "classics" like Wiener Prater and the London Eye. Giant Wheels are the best way to attract more people to cities, specific cultural and commercial locations, events and leisure projects. They have proved their success for over many years now... and still Giant Wheels are number one!